이 남성이 ATM을 주먹으로 때린 이유는 정말로 이상하다
호머 심슨이 '도!'라고 외치며 놀랄 정도로 이상한 사건이 있다.
한 플로리다 남성이 ATM을 주먹으로 때렸다가 구속됐다.
이 남성이 ATM을 폭행한 이유는 ATM이 그에게 돈을 너무 많이 주었기 때문이다.
사건은 지난 11월 29일에 발생했다. 메릿섬에 사는 마이클 조세프 올렉시크(23)는 웰스파고은행 코코아 지점 ATM 부근에서 난동을 부린 혐의를 받고 있다.
FloridaToday에 의하면 주먹으로 ATM 화면을 계속 때리는 남성이 CCTV 동영상에 보인다.
증인들은 올렉시크가 ATM을 때리다 멈추고 은행 담당자에게 전화를 걸었다고 한다. 그는 은행 매니저에게 자기가 ATM을 폭행했다고 자백했다.
사건 조서에 따르면 "그는 ATM이 돈을 너무 많이 줘서 어떻게 해야 할 줄을 몰랐다. 그래서 매우 화가 났다."
올렉시크는 은행 매니저에게 사과한 뒤, 출근이 늦었다며 전화를 끊었다.
웰스파고은행은 이런 올렉시크의 사과에도 불구하고 그를 고소하기로 결정했다. 지난 목요일, 올렉시크는 브레바드카운티 경찰에 의해 검거됐다.
뉴욕데일리뉴스에 의하면 올렉시크는 검거된 지 얼마 후 보석금을 지불하고 석방됐다.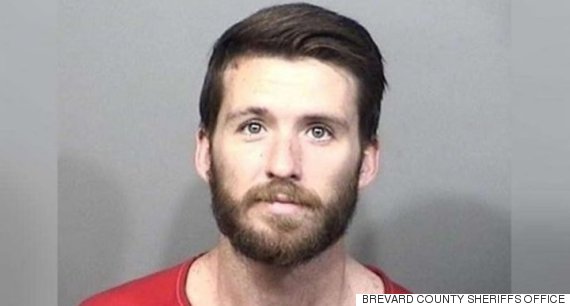 마이클 올렉시크
이번 사건은 인간과 ATM 사이의 불편한 관계를 다시 한번 조명한 사례다.
지난 7월엔 한 기술자가 ATM과 연결된 공간에 갇히는 사건이 있었다. 그는 다행히도 영수증 구멍을 통해 자기가 갇혀있다는 사실을 알리는 데 성공했다.
아래 슬라이드는 옆으로 밀면 된다.
A toddler in Saudi Arabia swallowed this Spongebob pendent.

An X-ray shows a pair of surgical scissors in the abdomen of Anne, a woman in Lyon, France, who complained of abdominal pain after a surgery. Five months after the operation, Anne realized the scissors had been forgotten in her womb when the point of the scissors pierced her navel following a coughing fit.

Doctors examining an ultrasound of a testicular tumor in Canada were shocked by the resemblance to a face in agony. "It was very ghoulish, like a man screaming in pain," said Doctor Naji Touma, who works at Queen's University, according to The Toronto Star.

These CT scans show a 6-inch spear lodged in the head of Emerson de Oliveira Abreu, who sought treatment at a hospital in Brazil in late March. The spear pierced his head during an underwater fishing accident. After doctors operated to remove the spear, Abreau said he would never fish underwater again.

X-rays from Central Prison in Raleigh, N.C., on display in May 2006 show items such as bed springs and batteries that prisoners swallowed to gain trips to outside hospitals.

A 15-year-old had a blowgun dart stuck in his throat. Reproduced with permission from Pediatrics, Copyright @ by the AAP. Full text may be available from Pediatrics' website: http://pediatrics.aappublications.org/.

A CT scan shows a 14.5 millimeter live round of ammunition lodged in the skull of an Afghan soldier. A U.S. military doctor successfully removed the unexploded round -- more than 2 inches long -- at the Bagram Air Field hospital in Afghanistan last month.

An 8-year-old girl from Indiana swallowed steel balls and magnets from a toy set in May. The child required emergency surgery and was hospitalized for two weeks.

In this Monday Sept. 12, 2011 image of a CAT scan released by Brazilian Federal Police on Sept. 16, 2011, bags loaded with cocaine are seen inside the body of an unidentified man after he was arrested at the Congonhas airport in Sao Paulo, Brazil on Monday. According to a federal police press release, the man is identified as a young Irish male who tried to board a flight to Brussels after swallowing 72 capsules containing a total of 830 grams (1.82 pounds) of cocaine.

Houdini, a 12-foot python, swallowed an electric blanket in July 2006 that his owner put in his cage for warmth. The snake was doing fine after surgery.

This dozing drunk caught a free ride on the baggage belt at a Rome airport, and received a free full-body X-ray in the process.

A nail gun shot six nails into construction worker Isidro Mejia's head during an April 2004 accident. He survived and was expected at the time to recover fully.

A stunning X-ray image shows a knife stuck deep inside a Chinese teenager's cheek. Ren Hanzhi, 13, tripped and fell while peeling an apple -- jamming himself in the face with a nearly 8-inch knife on Jan. 31. Amazingly, the blade did not strike the boy's brain and doctors were able to remove the knife, expecting him to make a full recovery.

A Miami teen who impaled himself in the forehead in a spearfishing gun accident is very, very lucky, according to surgeons who were able to remove the long piece of metal that was lodged all the way through his brain.

In this image provided by the University Medical Center in Tucson, a CT scan shows a pair of pruning shears embedded in the head of an 86-year-old Green Valley, Ariz., man before it was removed by Medical Center surgeons in Tucson on July 30, 2011. Leroy Luetscher was accidentally impaled through his eye socket after falling on the shears while working in his yard, the handle penetrating his eye socket and reaching down into his neck. He is expected to make a full recovery. (AP Photo/University Medical Center,Tucson, Arizona)

Dante Autullo, a 32-year-old Chicago man, accidentally shot a 3.5 inch nail in his brain and didn't notice for more than 24 hours. In January of 2012, doctors at Advocate Christ Medical Center successfully removed the nail and replaced a piece of his skull with a mesh patch and titanium plate.

Three X-rays of Marilyn Monroe's chest and pelvis taken during a 1954 hospital visit have sold for more than 10 times their presale estimates, earning $45,000.

This tomography scan released Thursday, Aug. 16, 2012 by the Miguel Couto hospital, show the skull of 24-year-old construction worker Eduardo Leite pierced by a metal bar in Rio de Janeiro, Brazil. Doctors say Leite survived after a 6-foot metal bar fell from above him and pierced his head. Luiz Essinger of Rio de Janeiro's Miguel Couto Hospital Friday told the Globo TV network that doctor's successfully withdrew the iron bar during a five-hour-long surgery.

When California vice principal Josh Abken told his doctor he was having persistent back pain about a year ago, the doctor took an X-ray. They discovered a soccer-ball sized "alien" tumor that had become as solid as a rock and even had growing tentacles.

A 6-inch pair of surgical scissors appears in the abdomen of Australian Pat Skinner in April 2004 -- 18 months after her initial operation.

A 30-year-old Atlanta woman with a history of bulimia swallowed a knife while demonstrating that she no longer had a gag reflex for friends, according to the New England Journal of Medicine.

Yang Yi Kui, of China, accidentally lodged an 8-cm nail in his head, and didn't even realize it was there until he went to the hospital because he felt sick. Read the whole story here.

The man has a condition called cutis verticis gyrata, which is when the scalp has "ridges and furrows resembling the brain's surface."

A man in China's southeastern Guangdong province admitted himself to a local hospital after he reportedly got a live eel stuck inside him. According to British tabloid The Sun, the man inserted the 20-inch-long Asian swamp eel into his anus after seeing it done in a porn movie, and he had to endure all-night surgery to have it extracted. (Read More)

A film released in February 2006 shows PVC plumbing pipes put into a deceased person as part of an alleged body parts ring. Several people were charged in the case.

Yeah, it's disgusting. Sorry about that.

Lee Gardner got a plastic fork stuck in his stomach. FOR 10 YEARS. Here's the fork in it's glory, after the operation.

A nail rests in a South Korean man's skull in December 2004. He sought help for a bad headache and upon discovery said it likely happened four years earlier.

The leg of a chair thrown outside a Melbourne, Australia, club in January 2007 speared Shafique el-Fahkri's eye socket down to his neck. He spent a month in intensive care but has mostly recovered.

Cell phones were found in the intestines of four prisoners in El Salvador's maximum-security prison, authorities said in September 2006. Suspicious prison officials took X-rays of each of the prisoners.

Police in Sydney, Australia, released this X-ray of the skull of Chen Liu, 27, who died after being shot in the head with a nail gun 34 times. Liu's bound body was found in a river in November. The photo was released as part of a public plea for more information in the case. Liu is shown on the upper left in an undated photo.

*허프포스트US의 글을 번역, 편집한 것입니다.