케이티 페리는 '새벽 2시 전 애인에게 톡 안 보내는 법'을 노래로 썼다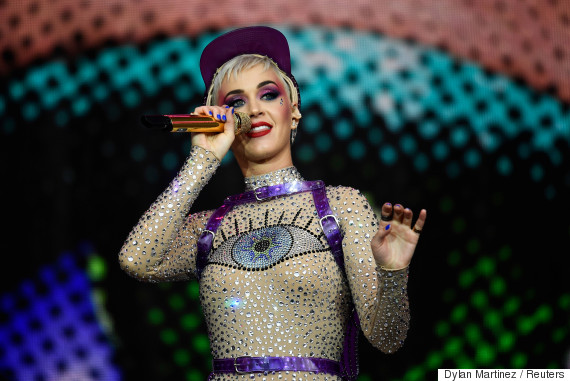 케이티 페리가 올 여름 발매한 신보의 한 수록곡의 아주 솔직한 뒷이야기를 공개했다.
그는 팟캐스트 '딜라이아와의 대화'에 출연해 자신의 실제 예전 연애와 이별 경험에 대해 이야기했는데, 특히 '전 애인에게 문자를 보내고 싶은 충동을 어떻게 억누르는지', 그게 얼마나 어려운 일인지에 대해 강조했다.
"나도 그런 패턴을 겪어봤다. (늦은 시간에 문자를 보내는 걸 계기로) 연애가 다시 살아나기도 한다. 하지만 죽은 연애를 몇 번이고 계속 되살릴 수는 없고, 더 이상 되살리기 싫어지기도 하고, 되살리지 말아야 할 때도 있다. 가끔은 문자를 쓰기만 하고 보내지 않는 걸로도 충분하다. 문자를 쓰는 행위만으로 카타르시스를 느끼고 넘어가는 것이다."
그런 내용이 담긴 노래가 바로 'Save as Draft'다. 한국어로 '초안 저장하기', '임시 저장' 정도가 되겠다. 제목만으로도 케이티 페리가 의도한 바를 읽을 수 있는 곡이다.
(가사) "그냥 한 줄 보내버릴 수도 있겠지, 하지만 안 돼, 왜냐면 난 (이러면 후회한다는 걸) 아니까, 쓰고, 지우고, 반복하고, 상처를 다시 열어봐야 무슨 소용이 있을까? 그래서 난 숨을 크게 한 번 쉬고 '초안으로 저장'해"
케이티 페리는 이날 방송에서 오로지 자기 통제력을 발휘해서만 '보내기/Send'를 누르지 않을 수 있는 것이라고 말했다.
"나는 일단 '초안 저장'을 한 다음에 자고 일어나 다시 생각한다. 나는, 저녁에 감정이 고조됐다가 아침에 일어나면 '아 그거 안 보내길 진짜 잘했다!'고 하는 타입이기 때문이다. 매일 아침 그런(감정과 생각 변화를 겪는) 식이다."
노래는 아래에서 들어보자.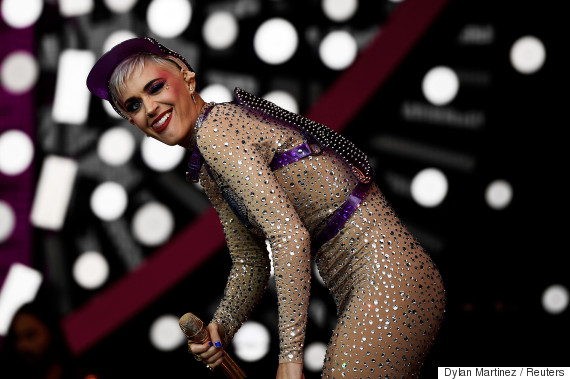 *허프포스트US의 Katy Perry Really Doesn't Want You To Send That 2 A.M. Text To Your Ex를 편집했습니다.
A Mercedes-Benz 300 SL 'Gullwing' Coupe is displayed during an exhibition of vintage and classic cars by Bonhams auction house at the Grand Palais during the Retromobile week in Paris, France, February 8, 2017. REUTERS/Benoit Tessier

A Mercedes-Benz 300 SL 'Gullwing' Coupe is displayed during an exhibition of vintage and classic cars by Bonhams auction house at the Grand Palais during the Retromobile week in Paris, France, February 8, 2017. REUTERS/Benoit Tessier

A Mercedes-Benz 300 SL 'Gullwing' Coupe is displayed during an exhibition of vintage and classic cars by Bonhams auction house at the Grand Palais during the Retromobile week in Paris, France, February 8, 2017. REUTERS/Benoit Tessier

An Aston Martin 1½-Litre Standard Sports Model is displayed during an exhibition of vintage and classic cars by Bonhams auction house at the Grand Palais during the Retromobile week in Paris, France, February 8, 2017. REUTERS/Benoit Tessier

A Mercedes-Benz 320 3.2-Litre Cabriolet B is displayed during an exhibition of vintage and classic cars by Bonhams auction house at the Grand Palais during the Retromobile week in Paris, France, February 8, 2017. REUTERS/Benoit Tessier

Visitors look at a 1965 Ferrari 206 P Dino Pininfarina Berlinetta Speciale displayed during an exhibition of vintage and classic cars by Artcurial auction house at the Paris Retromobile fair in Paris, France, February 8, 2017. REUTERS/Benoit Tessier

A 1965 Ferrari 206 P Dino Pininfarina Berlinetta Speciale is displayed during an exhibition of vintage and classic cars by Artcurial auction house at the Paris Retromobile fair in Paris, France, February 8, 2017. REUTERS/Benoit Tessier

Vintage and classic cars are displayed by Bonhams auction house at the Grand Palais exhibition hall during the Retromobile week in Paris, France, February 8, 2017. REUTERS/Benoit Tessier

An Aston Martin Ulster Two-seater Sports is displayed during an exhibition of vintage and classic cars by Bonhams auction house at the Grand Palais during the Retromobile week in Paris, France, February 8, 2017. REUTERS/Benoit Tessier

An Aston Martin Ulster Two-seater Sports is displayed during an exhibition of vintage and classic cars by Bonhams auction house at the Grand Palais during the Retromobile week in Paris, France, February 8, 2017. REUTERS/Benoit Tessier

A Bentley S1 Continental Drophead Coupe is displayed during an exhibition of vintage and classic cars by Bonhams auction house at the Grand Palais during the Retromobile week in Paris, France, February 8, 2017. REUTERS/Benoit Tessier

A Bentley S1 Continental Drophead Coupe is displayed during an exhibition of vintage and classic cars by Bonhams auction house at the Grand Palais during the Retromobile week in Paris, France, February 8, 2017. REUTERS/Benoit Tessier

A Bentley S1 Continental Drophead Coupe is displayed during an exhibition of vintage and classic cars by Bonhams auction house at the Grand Palais during the Retromobile week in Paris, France, February 8, 2017. REUTERS/Benoit Tessier

Vintage and classic cars are displayed by Bonhams auction house at the Grand Palais exhibition hall during the Retromobile week in Paris, France, February 8, 2017. REUTERS/Benoit Tessier

A huge ice sculpture of the "Spirit of Ecstasy", the bonnet ornament of Rolls-Royce cars, also known as "Emily", stands in front of a vintage Rolls-Royce Phantom car in the mountain resort of St. Moritz, Switzerland February 2, 2017. REUTERS/Arnd Wiegmann

A man tries to start the engine of a vintage car in a flooded street in Havana, Cuba, January 23, 2017. REUTERS/Alexandre Meneghini

FILE PHOTO: Collector Danila Tsitovich, who finds and restores old cars and motorcycles, is seen at his base in the village of Zabroddzie, Belarus December 20, 2016. REUTERS/Vasily Fedosenko/File Photo

FILE PHOTO: A portrait of Soviet dictator Josef Stalin is seen behind cars from the collection of Danila Tsitovich, who finds and restores old cars and motorcycles, at his base in the village of Zabroddzie, Belarus December 20, 2016. REUTERS/Vasily Fedosenko/File Photo

Engineer Roberto Cova, 79, waits for a friend bringing spare parts for his 1955 vintage car in downtown Havana, Cuba, December 26, 2016. REUTERS/Alexandre Meneghini

A vintage car is displayed inside the Shahba Mall in Aleppo, Syria December 12, 2009. Picture taken December 12, 2009. REUTERS/Khalil Ashawi

FILE PHOTO: Collector Danila Tsitovich, who finds and restores old cars and motorcycles, shows collection of motorcycles at his base in the village of Zabroddzie, Belarus December 20, 2016. REUTERS/Vasily Fedosenko/File Photo

A man drives a vintage car as he passes by an image of Fidel Castro in downtown Havana, Cuba, November 27, 2016. The sign reads: "With Fidel and the Revolution until the Malecon gets dry." REUTERS/Alexandre Meneghini

Participants drive their 1895 Peugeot car past Buckingham Palace during the annual London to Brighton veteran car run in London, Britain November 6, 2016. REUTERS/Neil Hall

Participants drive their 1904 Wolseley car during the annual London to Brighton veteran car run in London, Britain November 6, 2016. REUTERS/Neil Hall TPX IMAGES OF THE DAY

PARIS, FRANCE - FEBRUARY 08: A Bugatti Type 27 Brescia Torpedo model,1923 is displayed during a press preview before a mass auction of vintage vehicles organised by Bonhams auction house at the Grand Palais on February 08, 2017 in Paris, France. Every year, car collectors come together to admire classic and vintage vehicles of the Bonhams auction house. (Photo by Chesnot/Getty Images)

Participants drive their vintage car during the annual London to Brighton veteran car run in London, Britain November 6, 2016. REUTERS/Neil Hall