힐러리 "트럼프 지지자 절반, 인종·성차별주의자"
미국 민주당 대선후보인 힐러리 클린턴이 본선 맞상대인 공화당 도널드 트럼프 지지자들의 절반을 인종·성차별주의자라고 몰아붙이며 신랄하게 공격하고, 이에 트럼프가 '모욕적인 언사'라고 강력히 반발하면서 논란이 일고 있다.
9일(현지시간) 미 CNN 등에 따르면 클린턴은 이날 저녁 뉴욕에서 열린 'LGBT(레즈비언·게이·양성애자·트랜스젠더) 기부 행사'에서 "극히 일반적인 관점에서 볼 때 트럼프를 지지하는 절반을 개탄할만한 집단이라 부를 수 있다"고 말했다.
클린턴은 이어 이들이 "인종과 성차별주의자들이며 동성애, 외국인, 이슬람 혐오 성향을 띤다"고 주장했다.
그는 "유감스럽게도 트럼프가 지지자들의 차별주의 성향을 부추겼다"며 "그(트럼프)는 공격성과 증오심이 가득한 비열한 수사들을 트윗하고 리트윗했다"고 강조했다.
클린턴은 트럼프의 뒤에 선 절반의 사람들이 '구제할 수 없는' 지경까지 이르렀다고 강조했다. 이들이 미국을 대표하지도 않는다는 말도 덧붙였다.
클린턴은 또 트럼프를 지지하는 나머지 절반은 정부와 경기 침체에 낙담해 변화에 절망적인 개인들로 채워졌다고 설명했다.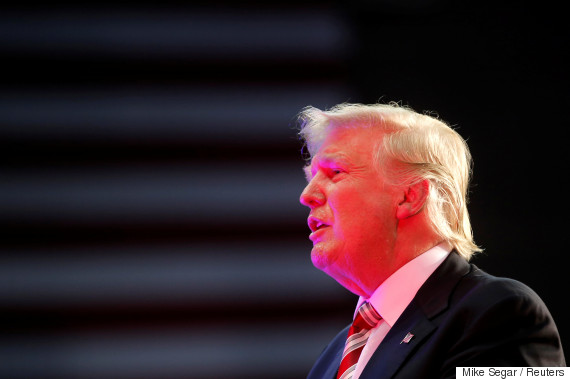 클린턴의 발언이 알려지자 트럼프 캠프는 즉각 발끈했다.
트럼프 캠프의 켈리엔 콘웨이 선대본부장은 트위터에 "열망과 희망을 주겠다고 약속한 지 하루 만에 힐러리가 수백만의 미국인을 모욕했다"고 썼다.
Wow, Hillary Clinton was SO INSULTING to my supporters, millions of amazing, hard working people. I think it will cost her at the Polls!

— Donald J. Trump (@realDonaldTrump) September 10, 2016
트럼프 본인도 10일 트위터에서 "힐러리 클린턴이 나의 지지자들, 훌륭하고 열심히 일하는 수백만 명의 사람들을 아주 심하게 모욕했다"고 비판했다.
그러면서 "그녀는 향후 여론조사에서 이 발언에 대한 대가를 치를 것"이라고 주장했다. 자신을 겨냥한 클린턴의 발언이 오히려 역풍을 초래하면서 그녀의 지지율이 하락할 것이라는 얘기다.
논란이 일자 클린턴 캠프의 닉 메릴 대변인은 당시 연설에서 클린턴이 "트럼프 유세장의 절반 정도를 메꾸는 것처럼 보이는" '알트-라이트(Alt-Right·대안 우파)'를 언급한 것이라고 설명했다. 알트-라이트는 유대인을 혐오하고 백인 지상주의를 내세우며, 다문화주의나 이민 확대를 결사반대하는 온라인상의 보수성향 네티즌을 말한다.
A new campaign plane for Democratic presidential candidate Hillary Clinton sits on the tarmac at the Westchester County Airport in White Plains, N.Y., Monday, Sept. 5, 2016. Clinton will travel to Cleveland and Illinois for Labor Day events. (AP Photo/Andrew Harnik)

A new campaign plane for Democratic presidential candidate Hillary Clinton sits on the tarmac at the Westchester County Airport in White Plains, N.Y., Monday, Sept. 5, 2016. Clinton will travel to Cleveland and Illinois for Labor Day events. (AP Photo/Andrew Harnik)

A new campaign plane for Democratic presidential candidate Hillary Clinton sits on the tarmac at the Westchester County Airport in White Plains, N.Y., Monday, Sept. 5, 2016. Clinton will travel to Cleveland and Illinois for Labor Day events. (AP Photo/Andrew Harnik)

A new campaign plane for Democratic presidential candidate Hillary Clinton sits on the tarmac at the Westchester County Airport in White Plains, N.Y., Monday, Sept. 5, 2016. Clinton will travel to Cleveland and Illinois for Labor Day events. (AP Photo/Andrew Harnik)

A new campaign plane for Democratic presidential candidate Hillary Clinton sits on the tarmac at the Westchester County Airport in White Plains, N.Y., Monday, Sept. 5, 2016. Clinton will travel to Cleveland and Illinois for Labor Day events. (AP Photo/Andrew Harnik)

A new campaign plane for Democratic presidential candidate Hillary Clinton sits on the tarmac at the Westchester County Airport in White Plains, N.Y., Monday, Sept. 5, 2016. Clinton will travel to Cleveland and Illinois for Labor Day events. (AP Photo/Andrew Harnik)

A new campaign plane for Democratic presidential candidate Hillary Clinton sits on the tarmac at the Westchester County Airport in White Plains, N.Y., Monday, Sept. 5, 2016. Clinton will travel to Cleveland and Illinois for Labor Day events. (AP Photo/Andrew Harnik)

A new campaign plane for Democratic presidential candidate Hillary Clinton sits on the tarmac at the Westchester County Airport in White Plains, N.Y., Monday, Sept. 5, 2016. Clinton will travel to Cleveland and Illinois for Labor Day events. (AP Photo/Andrew Harnik)

A new campaign plane for Democratic presidential candidate Hillary Clinton sits on the tarmac at the Westchester County Airport in White Plains, N.Y., Monday, Sept. 5, 2016. Clinton will travel to Cleveland and Illinois for Labor Day events. (AP Photo/Andrew Harnik)

U.S. Democratic presidential candidate Hillary Clinton's newly unveiled campaign plane sits on the tarmac at the Westchester County Airport in White Plains, New York, United States September 5, 2016. REUTERS/Brian Snyder TPX IMAGES OF THE DAY

A new campaign plane for Democratic presidential candidate Hillary Clinton, seen through bunting, sits on the tarmac at the Westchester County Airport in White Plains, N.Y., Monday, Sept. 5, 2016. Clinton will travel to Cleveland and Illinois for Labor Day events. (AP Photo/Andrew Harnik)

Democratic presidential candidate Hillary Clinton arrives to board a new campaign plane at the Westchester County Airport in White Plains, N.Y., Monday, Sept. 5, 2016, to travel to Cleveland Hopkins International Airport for Labor Day events. (AP Photo/Andrew Harnik)

Democratic presidential candidate Hillary Clinton waves after greeting members of the crew as she arrives to board a new campaign plane at the Westchester County Airport in White Plains, N.Y., Monday, Sept. 5, 2016, to travel to Cleveland Hopkins International Airport for Labor Day events. (AP Photo/Andrew Harnik)

Xtra Airways Vice President for Sales and Service Michael Hackert holds a model of a new campaign plane for Democratic presidential candidate Hillary Clinton at the Westchester County Airport in White Plains, N.Y., Monday, Sept. 5, 2016, to travel to Cleveland Hopkins International Airport for Labor Day events. (AP Photo/Andrew Harnik)

Xtra Airways Vice President for Sales and Service Michael Hackert, third from left, presents Democratic presidential candidate Hillary Clinton with a model of her new plane at the Westchester County Airport in White Plains, N.Y., Monday, Sept. 5, 2016, to travel to Cleveland Hopkins International Airport for Labor Day events. (AP Photo/Andrew Harnik)

A new campaign plane for Democratic presidential candidate Hillary Clinton sits on the tarmac at the Westchester County Airport in White Plains, N.Y., Monday, Sept. 5, 2016. Clinton will travel to Cleveland and Illinois for Labor Day events. (AP Photo/Andrew Harnik)

A pilot opens the door to a new campaign plane for Democratic presidential candidate Hillary Clinton as it sits on the tarmac at the Westchester County Airport in White Plains, N.Y., Monday, Sept. 5, 2016. Clinton will travel to Cleveland and Illinois for Labor Day events. (AP Photo/Andrew Harnik)

Democratic presidential candidate Hillary Clinton boards her campaign plane at Cleveland Hopkins International Airport in Cleveland, Ohio, Monday, Sept. 5, 2016, to travel to Quad Cities International Airport in Moline, Ill. (AP Photo/Andrew Harnik)

Democratic presidential candidate Hillary Clinton waves as she boards a new campaign plane at the Westchester County Airport in White Plains, N.Y., Monday, Sept. 5, 2016, to travel to Cleveland Hopkins International Airport for Labor Day events. (AP Photo/Andrew Harnik)

Democratic presidential candidate Hillary Clinton boards her campaign plane at Cleveland Hopkins International Airport in Cleveland, Ohio, Monday, Sept. 5, 2016, to travel to Quad Cities International Airport in Moline, Ill. (AP Photo/Andrew Harnik)

Workers address finishing touches on a new campaign plane for Democratic presidential candidate Hillary Clinton as it sits on the tarmac at the Westchester County Airport in White Plains, N.Y., Monday, Sept. 5, 2016. Clinton will travel to Cleveland and Illinois for Labor Day events. (AP Photo/Andrew Harnik)

Democratic presidential candidate Hillary Clinton walks to the back of her plane to speak to members of the media on her campaign plane while traveling to Quad Cities International Airport in Moline, Ill., Monday, Sept. 5, 2016. (AP Photo/Andrew Harnik)

Democratic presidential candidate Hillary Clinton accompanied by traveling press secretary Nick Merrill, right, comes back to speak to members of the media on board for her first flight on a new campaign plane before taking off at the Westchester County Airport in White Plains, N.Y., Monday, Sept. 5, 2016, to travel to Cleveland Hopkins International Airport for Labor Day events. (AP Photo/Andrew Harnik)

Democratic presidential candidate Hillary Clinton accompanied by traveling press secretary Nick Merrill, right, speaks to members of the media on board for her first flight on a new campaign plane before taking off at the Westchester County Airport in White Plains, N.Y., Monday, Sept. 5, 2016, to travel to Cleveland Hopkins International Airport for Labor Day events. (AP Photo/Andrew Harnik)

Democratic presidential candidate Hillary Clinton accompanied by traveling press secretary Nick Merrill, right, walks to the back of her plane to speak to members of the media on her campaign plane while traveling to Quad Cities International Airport in Moline, Ill., Monday, Sept. 5, 2016. (AP Photo/Andrew Harnik)

Democratic presidential candidate Hillary Clinton speaks to members of the media on board for her first flight on a new campaign plane before taking off at the Westchester County Airport in White Plains, N.Y., Monday, Sept. 5, 2016, to travel to Cleveland Hopkins International Airport for Labor Day events. (AP Photo/Andrew Harnik)

Democratic presidential candidate Hillary Clinton greets personnel on board for her first flight on a new campaign plane before taking off at the Westchester County Airport in White Plains, N.Y., Monday, Sept. 5, 2016, to travel to Cleveland Hopkins International Airport for Labor Day events. (AP Photo/Andrew Harnik)

Democratic presidential candidate Hillary Clinton holds up a book entitled "Stronger Together" as she speaks to members of the media on her campaign plane while traveling to Quad Cities International Airport in Moline, Ill., Monday, Sept. 5, 2016. (AP Photo/Andrew Harnik)

Democratic presidential candidate Hillary Clinton takes a question from a member of the media on her campaign plane while traveling to Quad Cities International Airport in Moline, Ill., Monday, Sept. 5, 2016. (AP Photo/Andrew Harnik)

Democratic presidential candidate Hillary Clinton takes a question from a member of the media on her campaign plane while traveling to Quad Cities International Airport in Moline, Ill., Monday, Sept. 5, 2016. (AP Photo/Andrew Harnik)

Democratic presidential candidate Hillary Clinton speaks to members of the media on her campaign plane while traveling to Quad Cities International Airport in Moline, Ill., Monday, Sept. 5, 2016. (AP Photo/Andrew Harnik)

Democratic presidential candidate Hillary Clinton takes a question from a member of the media on her campaign plane while traveling to Quad Cities International Airport in Moline, Ill., Monday, Sept. 5, 2016. (AP Photo/Andrew Harnik)

A new campaign plane for Democratic presidential candidate Hillary Clinton sits on the tarmac at the Westchester County Airport in White Plains, N.Y., Monday, Sept. 5, 2016. Clinton will travel to Cleveland and Illinois for Labor Day events. (AP Photo/Andrew Harnik)

A new campaign plane for Democratic presidential candidate Hillary Clinton, seen through bunting, sits on the tarmac at the Westchester County Airport in White Plains, N.Y., Monday, Sept. 5, 2016. Clinton will travel to Cleveland and Illinois for Labor Day events. (AP Photo/Andrew Harnik)

U.S. Democratic presidential nominee Hillary Clinton and vice-presidential candidate and U.S. Senator Tim Kaine wave after their arrival in Cleveland, Ohio, U.S. September 5, 2016. REUTERS/Brian Snyder

U.S. Democratic presidential candidate Hillary Clinton gets off her campaign plane in Moline, Illinois, United States September 5, 2016. REUTERS/Brian Snyder