버니 샌더스가 마침내 곧 힐러리 클린턴 공식지지를 선언할 예정이다
마침내, 버니 샌더스가 힐러리 클린턴에 대한 지지를 공식 선언할 예정이다.
6일(현지시간) AP통신과 ABC방송 등은 샌더스와 클린턴 선거캠프가 12일경 뉴햄프셔주에서 공동유세를 하고, 이 자리에서 샌더스가 클린턴에 대한 공식 지지 선언을 하는 방안에 대해 논의 중이라고 보도했다.
클린턴의 민주당 대선후보 경선 경쟁자인 샌더스는 지난달 오는 11월 대선에서 클린턴에게 투표하겠다고 밝히기는 했지만, 7월 말 전당대회까지는 완주할 것임을 시사하며 공식 지지 선언은 하지 않았다.
보도가 나온 후 샌더스는 이날 MSNBC와의 인터뷰에서 이 보도 내용이 맞다고 인정하며 앞으로 두 번의 클린턴 유세에 함께 할 것이라고 말했다.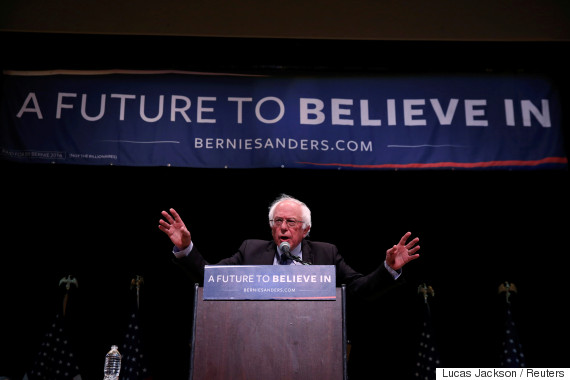 "We're going to go forward together and not only defeat Trump but defeat him badly." - @BernieSanders https://t.co/pTwNLiKeoi

— MSNBC (@MSNBC) July 7, 2016
샌더스의 지지 선언 논의가 급물살을 탄 데에는 클린턴 캠프가 이날 공립대학 등록금 면제 등 샌더스의 입장을 상당 부분 반영해 방향을 전환한 대학 등록금 정책을 발표한 것과 무관하지 않다.
클린턴의 공립대 등록금 면제 정책은 연간 소득 8만5천 달러(약 9천900만원) 이하 가계의 학생을 대상으로 시작해 2021년까지 12만5천 달러(약 1억4천500만원) 이하로 대상을 확대하는 내용을 골자로 한다고 뉴욕타임스(NYT)는 전했다.
이밖에 3개월의 연방정부 학자금 대출 상환 유예 등도 포함돼 있다.
앞서 클린턴도 선거유세 과정에서 부채 없는 대학교육 구상에 대해 수차례 밝히기는 했지만, 이번 정책은 샌더스 지지자들, 특히 젊은 지지층을 흡수하는 데 열중해온 클린턴 캠프의 노력 가운데 하나로 평가받는다.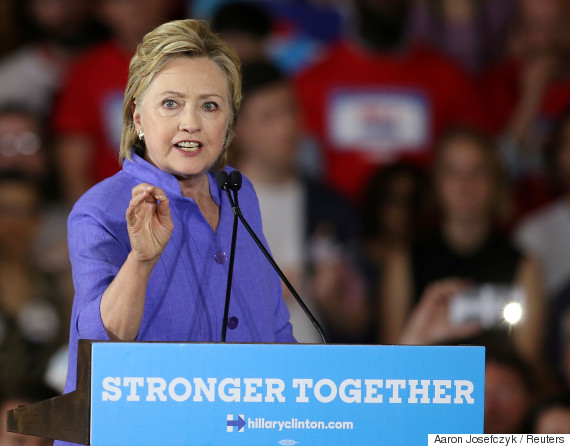 Let's make it so that no student has to take on debt to go to a public college or university in their state. https://t.co/FW6JDIMxqu

— Hillary Clinton (@HillaryClinton) July 6, 2016
샌더스 선대본부장인 제프 위버는 앞서 워싱턴포스트(WP)에 클린턴 측이 공립대 등록금 면제 등 샌더스 의원의 주장을 수용하면 전당대회 이전에 지지선언을 할 수도 있다고 말한 바 있다.
정치전문매체 폴리티코는 이날 "클린턴 측이 이번 공약을 예상보다 일찍 흘림으로써 샌더스 의원에게 상당한 양보를 한 것"이라고 평가하기도 했다.
샌더스도 MSNBC에 "이러한 제안을 해주신 데 대해 클린턴에 감사드린다"며 "우리는 몇 가지 다른 구상도 함께 하고 있다. 궁극적으로 함께 뜻을 모아 트럼프를 무참히 격퇴할 것"이라고 말했다.
앞서 민주당 전국위원회(DNC)의 대선 정강정책 초안에도 최저임금 인상을 비롯해 샌더스의 핵심 구상이 상당 부분 반영되는 등 샌더스가 민주당의 '좌클릭'에 상당히 기여한 것으로 평가된다.


Democratic presidential candidate Bernie Sanders speaks during a campaign stop in Rapid City, S.D., on Thursday, May 12, 2016. Sanders spoke to hundreds of people on the Pine Ridge Indian Reservation and thousands of people in Rapid City Thursday during a campaign swing through South Dakota. (AP Photo/Kristina Barker)

Democratic presidential candidate Bernie Sanders speaks during a campaign stop in Rapid City, S.D., on Thursday, May 12, 2016. Sanders spoke to hundreds of people on the Pine Ridge Indian Reservation and thousands of people in Rapid City Thursday during a campaign swing through South Dakota. (AP Photo/Kristina Barker)

Democratic presidential candidate Bernie Sanders speaks during a campaign stop in Rapid City, S.D., on Thursday, May 12, 2016. Sanders spoke to hundreds of people on the Pine Ridge Indian Reservation and thousands of people in Rapid City Thursday during a campaign swing through South Dakota. (AP Photo/Kristina Barker)

Democratic presidential candidate Bernie Sanders speaks during a campaign stop in Rapid City, S.D., on Thursday, May 12, 2016. Sanders spoke to hundreds of people on the Pine Ridge Indian Reservation and thousands of people in Rapid City Thursday during a campaign swing through South Dakota. (AP Photo/Kristina Barker)

Democratic presidential candidate Bernie Sanders reacts to the crowd as he speaks during a campaign stop in Rapid City, S.D., on Thursday, May 12, 2016. Sanders spoke to hundreds of people on the Pine Ridge Indian Reservation and thousands of people in Rapid City Thursday during a campaign swing through South Dakota. (AP Photo/Kristina Barker)

Democratic presidential candidate Bernie Sanders speaks during a campaign stop in Rapid City, S.D., on Thursday, May 12, 2016. Sanders spoke to hundreds of people on the Pine Ridge Indian Reservation and thousands of people in Rapid City Thursday during a campaign swing through South Dakota. (AP Photo/Kristina Barker)

Democratic presidential candidate Sen. Bernie Sanders, I-Vt., speaks at a rally on Tuesday, May 17, 2016, in Carson, Calif. (AP Photo/Jae C. Hong)

Democratic presidential candidate Sen. Bernie Sanders, I-Vt., addresses supporters at a rally on Tuesday, May 17, 2016, in Carson, Calif. (AP Photo/Jae C. Hong)

Democratic U.S. presidential candidate Bernie Sanders speaks on stage during a campaign event in Vallejo, California, May 18, 2016. REUTERS/Stephen Lam

Democratic U.S. presidential candidate Bernie Sanders speaks on stage during a campaign event in Vallejo, California, May 18, 2016. REUTERS/Stephen Lam

Democratic U.S. presidential candidate Bernie Sanders speaks on stage during a campaign event in Vallejo, California, May 18, 2016. REUTERS/Stephen Lam

U.S. Democratic presidential candidate Bernie Sanders speaks on stage during a campaign event in Vallejo, California, May 18, 2016. REUTERS/Stephen Lam

U.S. Democratic presidential candidate Bernie Sanders speaks on stage during a campaign event in Vallejo, California, May 18, 2016. REUTERS/Stephen Lam

People hold signs as U.S. Democratic presidential candidate Bernie Sanders speaks at a rally in Vallejo, California, May 18, 2016. REUTERS/Stephen Lam

Democratic presidential candidate Sen. Bernie Sanders, I-Vt., pauses while speaking at a campaign rally at the Mayo Civic Center in Rochester, Minn., Saturday, Feb. 27, 2016. (AP Photo/Jacquelyn Martin)

Democratic presidential candidate Sen. Bernie Sanders, I-Vt., pauses as he speaks at a campaign rally at the Mayo Civic Center in Rochester, Minn., Saturday, Feb. 27, 2016. (AP Photo/Jacquelyn Martin)

Ellen George, of Oklahoma City, wears a papier-mache mask of Democratic presidential candidate Sen. Bernie Sanders, I-Vt., during a campaign rally at the Cox Convention Center Arena in Oklahoma City, Sunday, Feb. 28, 2016. "I'm a registered Republican," says George, "but Bernie is the one for president. He sounds like he really means what he says and that's what we need in this country." (AP Photo/Jacquelyn Martin)

A supporter of Democratic presidential candidate, Sen. Bernie Sanders, I-Vt. takes a video selfie with the candidate during a campaign rally in Minneapolis, Minn., Monday, Feb. 29, 2016, the day before Super Tuesday. (AP Photo/Jacquelyn Martin)

FILE - In thi Feb. 29, 2016 file photo, Democratic presidential candidate, Sen. Bernie Sanders, I-Vt. speaks during a campaign rally in Minneapolis, Minn. (AP Photo/Jacquelyn Martin, File)

Supporters of democratic candidate Bernie Sanders gather in London, Tuesday, March 1, 2016 as voting begins in the U.S. Democrats Abroad Global Presidential Primary.(AP Photo/Frank Augstein)

Having removed his suit jacket from the heat, Democratic presidential candidate Sen. Bernie Sanders, I-Vt., pauses as people cheer during a campaign rally at Milton High School in Milton, Mass., Monday, Feb. 29, 2016. (AP Photo/Jacquelyn Martin)

Democratic presidential candidate Sen. Bernie Sanders, I-Vt., raises his fist in the air during a campaign rally at Milton High School in Milton, Mass., Monday, Feb. 29, 2016. (AP Photo/Jacquelyn Martin)

Democratic presidential candidate, Sen. Bernie Sanders, I-Vt. speaks during a news conference after voting at the Robert Miller Community and Recreation Center in Burlington, Vt., Tuesday, March 1, 2016. (AP Photo/Jacquelyn Martin)

Democratic presidential candidate Sen. Bernie Sanders, I-Vt., arrives to a primary night rally in Essex Junction, Vt., Tuesday, March 1, 2016, on Super Tuesday. (AP Photo/Jacquelyn Martin)

Dakota Hill holds a sign for Democratic presidential candidate Bernie Sanders as she waits in line to register before the start of the Democratic caucus in Boulder, Colo., Tuesday, March 1, 2016. Voters from Vermont to Colorado, Alaska to American Samoa and a host of states in between took to polling places and caucus sites Tuesday, on the busiest day of the 2016 primaries. (AP Photo/Brennan Linsley)

Democratic presidential candidate Sen. Bernie Sanders, I-Vt., his wife Jane Sanders, and his son Levi Sanders arrive to a primary night rally in Essex Junction, Vt., Tuesday, March 1, 2016. (AP Photo/Jacquelyn Martin)

Democratic presidential candidate Sen. Bernie Sanders, I-Vt., waves next to his wife Jane Sanders, son Levi Sanders, and member of their family as he arrives to a primary night rally in Essex Junction, Vt., Tuesday, March 1, 2016, on Super Tuesday. (AP Photo/Jacquelyn Martin)

People cheer for Democratic presidential candidate Sen. Bernie Sanders, I-Vt., as he speaks during a primary night rally in Essex Junction, Vt., Tuesday, March 1, 2016, on Super Tuesday. (AP Photo/Jacquelyn Martin)

Democratic presidential candidate Sen. Bernie Sanders, I-Vt., speaks during a primary night rally in Essex Junction, Vt., Tuesday, March 1, 2016, on Super Tuesday. (AP Photo/Jacquelyn Martin)

Democratic presidential candidate Sen. Bernie Sanders, I-Vt., speaks during a primary night rally in Essex Junction, Vt., Tuesday, March 1, 2016, on Super Tuesday. (AP Photo/Jacquelyn Martin)

Democratic presidential candidate Sen. Bernie Sanders, I-Vt., with his wife Jane Sanders, waves as they arrive to a primary night rally in Essex Junction, Vt., Tuesday, March 1, 2016, on Super Tuesday. (AP Photo/Jacquelyn Martin)