노스트라다무스는 올해 미국 대선을 이미 예언했다
노스트라다무스는 약 500년 전에 프랑스에 살던 약사로서, 미래를 예측하는 신비한 재주를 갖고 있던 사람으로 유명하다.
해석 나름이겠지만 그가 세계 2차 대전부터 아폴로 달 착륙, 지구 종말까지 예측했었다고 주장하는 사람들이 있다.
그런데 아마 이것만은 몰랐을 거다. 즉, 그가 올해의 미친 미국 대선을 예측했다는 사실. 정말이다. 왜냐면 이런 건 만들어내기도 어렵기 때문이다.
몸은 두 개, 머리는 하나, 두 개 장막으로 나뉘어있다. 그리고 들리지 않는 넷에 대답한다. 대단한 것들을 위해 작은 것, 악이 확연하다. 아이게스모르테의 타워(성)은 '유수위'에 나쁘다 - 4행시 52, 12장
여기서 두 개의 몸은 당연히 힐러리와 버니를 지적하는 것이다. 머리 하나는 민주당을 뜻한다. '타워'는 트럼프를 지목하는 것이며 '아이게스모르테'는 '벽'으로 둘러싸인 고대 프랑스 도시였다. '유수위'는 당연히 트럼프가 다음에 수입할 새 아내다.
여왕의 보물 상자에서 편지들이 발견됐다. 이름도 없고 서명도 없다. 제시된 사항을 숨기고자 한 것이다. 그래야 애인의 정체를 숨길 수 있다. - 4행시 23, 8장
힐러리 클린턴의 이메일 스캔들을 누군가 이미 예측했던 것 같은데...
선거 조작에 대한 거짓 소문이 도시를 지배하며 파괴된 약정을 정지한다. 목소리(투표?)를 흥정하고, 예배당은 피로 물들었으며 제국은 쪼그라든다. - 4행시 20, 8장
선거 조작? 파괴된 약정? 노스트라다무스는 벌써 오래전부터 버니 샌더스 지지자였나 보다.
대머리로 인해 매우 나쁜 상황이 벌어질 것이다. 그는 무게에 눌려 대문을 못 지나간다. 그는 분노의 음성으로 남녀 모두 불과 피에 희생될 것이라 말할 거다. - 4행시 60, 5장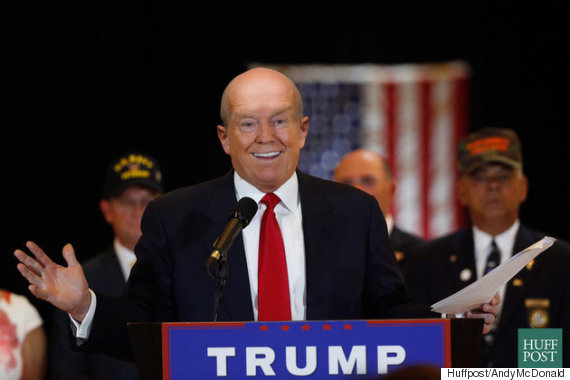 둘은 뜨거운 열정에 타고 있다. 두 개 컵에 대한 갈증은 해소되고 성이 세워지며 늙은 낙천가는 제네바인들에게 니라(Nira)로 가는 길을 보여 줄 것이다. - 4행시 59, 4장
"둘은 뜨거운 열정"은 당연히 힐러리 클린턴과 버니 샌더스('feel the Bern') 사이의 경쟁을 뜻한다. 그러나 그런 투쟁은 '해소'되고 늙은 낙천가인 버니는 '제네바인' - 또는 제네바 회의,민주당 대회, 또는 시민대회 - 앞에서 연설하게 될 거다.
그리고 버니의 니라로 가는 길, 그것은 프랭클린 대통령의 뉴딜 정책 중에 하나였던 NIRA(National Industrial Recovery Act - 산업회복법)를 재조명 한 것이다. 그가 민주당 대회에서 뉴딜에 대해 발언할 것이라는 징조다.
*당연히 다들 짐작하겠지만, 이 글은 허핑턴포스트US의 '코미디' 섹션 에디터가 쓴 글이다.
허핑턴포스트US의 Proof That Nostradamus Actually Predicted This Year's Crazy Election를 번역, 편집한 것입니다.
MIAMI BEACH, FL - JULY 15: Kate Upton walks the runway at the Beach Bunny Swimwear show during Merecdes-Benz Fashion Week Swim 2012 at The Raleigh on July 15, 2011 in Miami Beach, Florida. (Photo by Frazer Harrison/Getty Images for Beach Bunny)

MIAMI BEACH, FL - JULY 15: Kate Upton walks the runway at the Beach Bunny Swimwear show during Mercedes-Benz Fashion Week Swim at The Raleigh on July 15, 2011 in Miami Beach, Florida. (Photo by Frazer Harrison/Getty Images for Mercedes-Benz)

MIAMI BEACH, FL - JULY 15: Kate Upton walks the runway at the Beach Bunny Swimwear show during Merecdes-Benz Fashion Week Swim 2012 at The Raleigh on July 15, 2011 in Miami Beach, Florida. (Photo by Frazer Harrison/Getty Images for Beach Bunny)

MIAMI BEACH, FL - JULY 15: Kate Upton walks the runway at the Beach Bunny Swimwear show during Merecdes-Benz Fashion Week Swim 2012 at The Raleigh on July 15, 2011 in Miami Beach, Florida. (Photo by Frazer Harrison/Getty Images for Beach Bunny)

LAS VEGAS, NV - FEBRUARY 15: Sports Illustrated Swimsuit Issue cover model Kate Upton arrives at SI Swimsuit On Location hosted by Haze Nightclub at the Aria Resort & Casino at CityCenter on February 15, 2012 in Las Vegas, Nevada. (Photo by Jacob Andrzejczak/Getty Images for Sports Illustrated)

MIAMI BEACH, FL - JULY 15: Kate Upton walks the runway at the Beach Bunny Swimwear show during Merecdes-Benz Fashion Week Swim 2012 at The Raleigh on July 15, 2011 in Miami Beach, Florida. (Photo by Frazer Harrison/Getty Images for Beach Bunny)

MIAMI BEACH, FL - JULY 16: Model Kate Upton attends Caffe Swimwear show during Mercedes-Benz Fashion Week Swim on July 16, 2011 in Miami Beach, Florida. (Photo by Andrew H. Walker/Getty Images for IMG)

MIAMI BEACH, FL - JULY 15: Kate Upton walks the runway at the Beach Bunny Swimwear show during Mercedes-Benz Fashion Week Swim at The Raleigh on July 15, 2011 in Miami Beach, Florida. (Photo by Frazer Harrison/Getty Images for Mercedes-Benz)

LAS VEGAS, NV - FEBRUARY 16: Sports Illustrated Swimsuit Issue cover model Kate Upton arrives at Club SI Swimsuit hosted by the Pure Nightclub at Caesars Palace at the Pure Nightclub at Caesars Palace on February 16, 2012 in Las Vegas, Nevada. (Photo by Jacob Andrzejczak/Getty Images for Sports Illustrated)

MIAMI BEACH, FL - FEBRUARY 19: Kate Upton attends Club SI Swimsuit at LIV Nightclub hosted by Sports Illustrated at Fontainebleau Miami on February 19, 2014 in Miami Beach, Florida. (Photo by Frazer Harrison/Getty Images for Sports Illustrated)

HOLLYWOOD, CA - JANUARY 14: Model Kate Upton attends NBC and Time Inc. celebrate the 50th anniversary of the Sports Illustrated Swimsuit Issue at Dolby Theatre on January 14, 2014 in Hollywood, California. (Photo by Dimitrios Kambouris/Getty Images)

NEW YORK, NY - MAY 07: Model Kate Upton attends the 'Schiaparelli And Prada: Impossible Conversations' Costume Institute Gala at the Metropolitan Museum of Art on May 7, 2012 in New York City. (Photo by Larry Busacca/Getty Images)

NEW YORK, NY - SEPTEMBER 06: Model Kate Upton celebrates Fashion's Night Out at Michael Kors on September 6, 2012 in New York City. (Photo by Larry Busacca/Getty Images for Michael Kors)

NEW YORK, NY - OCTOBER 12: Kate Upton attends the 'Casting By' Premiere After Party During The 50th New York Film Festival at Empire Hotel on October 12, 2012 in New York City. (Photo by Craig Barritt/Getty Images)

NEW YORK, NY - APRIL 25: Model Kate Upton attends NFL Rookie Event at Axe Sport Blast Combine House at Times Square on April 25, 2012 in New York City. (Photo by Mike Coppola/Getty Images for Axe)

MIAMI BEACH, FL - FEBRUARY 19: Kate Upton attends Club SI Swimsuit at LIV Nightclub hosted by Sports Illustrated at Fontainebleau Miami on February 19, 2014 in Miami Beach, Florida. (Photo by Frazer Harrison/Getty Images for Sports Illustrated)

MIAMI, FL - FEBRUARY 20: Kate Upton attends Sports Illustrated Swimsuit South Beach Soiree at The Gale Hote on February 20, 2014 in Miami, Florida. (Photo by Frazer Harrison/Getty Images for Sports Illustrated)

MIAMI BEACH, FL - FEBRUARY 19: Model Kate Upton attends Club SI Swimsuit hosted by Sports Illustrated at LIV Nightclub at Fontainebleau Miami Beach on February 19, 2014 in Miami Beach, Florida. (Photo by Neilson Barnard/Getty Images for Sports Illustrated)

MIAMI BEACH, FL - FEBRUARY 19: Kate Upton attends Club SI Swimsuit at LIV Nightclub hosted by Sports Illustrated at Fontainebleau Miami on February 19, 2014 in Miami Beach, Florida. (Photo by Frazer Harrison/Getty Images for Sports Illustrated)

HOLLYWOOD, CA - JANUARY 14: Model Kate Upton attends NBC and Time Inc. celebrate the 50th anniversary of the Sports Illustrated Swimsuit Issue at Dolby Theatre on January 14, 2014 in Hollywood, California. (Photo by Dimitrios Kambouris/Getty Images)

NEW YORK, NY - SEPTEMBER 06: Model Kate Upton attends 'Mademoiselle C' New York Premiere at Florence Gould Hall on September 6, 2013 in New York City. (Photo by Noam Galai/Getty Images)

MELBOURNE, AUSTRALIA - NOVEMBER 05: Kate Upton arrives during Melbourne Cup Day at Flemington Racecourse on November 5, 2013 in Melbourne, Australia. (Photo by Ryan Pierse/Getty Images)

NEW YORK, NY - OCTOBER 22: Kate Upton attends the 30th Annual Night Of Stars presented by The Fashion Group International at Cipriani Wall Street on October 22, 2013 in New York City. (Photo by Dave Kotinsky/Getty Images)

NEW YORK, NY - OCTOBER 24: Mo Sista Kate Upton is the official captain of Team Gillette this Movember, helping Mo Bros achieve a perfectly styled Mo on the way to the best Movember ever on October 24, 2013 in New York City. (Photo by Craig Barritt/Getty Images for Gillette)

NEW YORK, NY - OCTOBER 22: Kate Upton attends the 30th Annual Night Of Stars presented by The Fashion Group International at Cipriani Wall Street on October 22, 2013 in New York City. (Photo by Dave Kotinsky/Getty Images)

NEW YORK, NY - SEPTEMBER 07: Model Kate Upton attends The Moet & Chandon Suite at USTA Billie Jean King National Tennis Center on September 7, 2013 in New York City. (Photo by Brad Barket/Getty Images for Moet & Chandon)

NEW YORK, NY - SEPTEMBER 06: Model Kate Upton attends The Daily Front Row's Fashion Media Awards at Harlow on September 6, 2013 in New York City. (Photo by Rommel Demano/Getty Images for The Daily Front Row)

NEW YORK, NY - SEPTEMBER 04: Winner of Model of the Year Kate Upton attends the 10th annual Style Awards during Mercedes-Benz Fashion Week Spring 2014 at Lincoln Center on September 4, 2013 in New York City. (Photo by Vivien Killilea/Getty Images for Mercedes-Benz Fashion Week)

MELBOURNE, AUSTRALIA - NOVEMBER 05: Kate Upton poses with the Melbourne Cup during Melbourne Cup Day at Flemington Racecourse on November 5, 2013 in Melbourne, Australia. (Photo by Ryan Pierse/Getty Images)

NEW YORK, NY - SEPTEMBER 04: Model Kate Upton attends the 10th annual Style Awards during Mercedes Benz Fashion Week Spring 2014 at Lincoln Center on September 4, 2013 in New York City. (Photo by Astrid Stawiarz/Getty Images for Mercedes-Benz Fashion Week)

NEW YORK, NY - FEBRUARY 12: Model Kate Upton attends as Sports Illustrated celebrates SI Swimsuit 2013 with a star-studded red carpet kickoff event at Crimson on February 12, 2013 in New York City. (Photo by Michael Loccisano/Getty Images for Sports Illustrated)

NEW YORK, NY - MARCH 20: Model Kate Upton attends Samsung's 2013 Television Line Launch Eventat Museum Of American Finance on March 20, 2013 in New York City. (Photo by Stephen Lovekin/Getty Images)

NEW YORK, NY - MAY 06: Model Kate Upton attends the Costume Institute Gala for the 'PUNK: Chaos to Couture' exhibition at the Metropolitan Museum of Art on May 6, 2013 in New York City. (Photo by Dimitrios Kambouris/Getty Images)

NEW YORK, NY - MARCH 20: Model Kate Upton attends The Samsung Spring 2013 Launch at Museum Of American Finance on March 20, 2013 in New York City. (Photo by Jemal Countess/Getty Images)

HOLLYWOOD, CA - JANUARY 14: Model Kate Upton attends NBC and Time Inc. celebrate the 50th anniversary of the Sports Illustrated Swimsuit Issue at Dolby Theatre on January 14, 2014 in Hollywood, California. (Photo by Dimitrios Kambouris/Getty Images)

LOS ANGELES, CA - FEBRUARY 20: Kate Upton attends The Art Of Elysium's 6th annual 'Pieces Of Heaven' powered by Ciroc Ultra Premium Vodka at Ace Museum on February 20, 2013 in Los Angeles, California. (Photo by Mike Windle/Getty Images for Art of Elysium)

LAS VEGAS, NV - FEBRUARY 14: SI Swimsuit Model Kate Upton attends Club SI Swimsuit at 1 OAK Nightclub at The Mirage Hotel & Casino on February 14, 2013 in Las Vegas, Nevada. (Photo by Michael Loccisano/Getty Images for Sports Illustrated)

LAS VEGAS, NV - FEBRUARY 14: SI Swimsuit Model Kate Upton attends Club SI Swimsuit at 1 OAK Nightclub at The Mirage Hotel & Casino on February 14, 2013 in Las Vegas, Nevada. (Photo by Michael Loccisano/Getty Images for Sports Illustrated)

LAS VEGAS, NV - FEBRUARY 13: Sports Illustrated swimsuit model Kate Upton attends SI Swimsuit on Location at the Marquee Nightclub at The Cosmopolitan of Las Vegas on February 13, 2013 in Las Vegas, Nevada. (Photo by Bryan Steffy/Getty Images)

NEW YORK, NY - FEBRUARY 12: Model Kate Upton attends as Sports Illustrated celebrates SI Swimsuit 2013 with a star-studded red carpet kickoff event at Crimson on February 12, 2013 in New York City. (Photo by Michael Loccisano/Getty Images for Sports Illustrated)

NEW ORLEANS, LA - FEBRUARY 02: Model/Actress Kate Upton attends DIRECTV Super Saturday Night Featuring Special Guest Justin Timberlake & Co-Hosted By Mark Cuban's AXS TV on February 2, 2013 in New Orleans, Louisiana. (Photo by Skip Bolen/Getty Images for DirecTV)

NEW ORLEANS, LA - FEBRUARY 02: Kate Upton attends the GQ Super Bowl party sponsored by Lacoste and Mercedes-Benzat The Elms Mansion on February 2, 2013 in New Orleans, Louisiana. (Photo by Gustavo Caballero/Getty Images for GQ)

NEW ORLEANS, LA - FEBRUARY 02: Model Kate Upton attends the Mercedes-Benz/GQParty at The Elms Mansion on February 2, 2013 in New Orleans, Louisiana. (Photo by Craig Barritt/Getty Images for Mercedes-Benz)

NEW YORK, NY - OCTOBER 12: Kate Upton attends the 'No' Premiere During The 50th New York Film Festival at Alice Tully Hall on October 12, 2012 in New York City. (Photo by Ilya S. Savenok/Getty Images)

NEW YORK, NY - SEPTEMBER 04: Model Kate Upton attends the 10th annual Style Awards during Mercedes Benz Fashion Week Spring 2014 at Lincoln Center on September 4, 2013 in New York City. (Photo by Astrid Stawiarz/Getty Images for Mercedes-Benz Fashion Week)

NEW YORK, NY - SEPTEMBER 11: Model Kate Upton attends Cantor Fitzgerald & BGC Partners host annual charity day on 9/11 to benefit over 100 charities worldwide at Cantor Fitzgerald on September 11, 2012 in New York City. (Photo by Mike McGregor/Getty Images for Cantor Fitzgerald)

NEW YORK, NY - SEPTEMBER 06: Model Kate Upton celebrates Fashion's Night Out at Michael Kors on September 6, 2012 in New York City. (Photo by Larry Busacca/Getty Images for Michael Kors)

CAP D'ANTIBES, FRANCE - MAY 24: Model Kate Upton arrives at the 2012 amfAR's Cinema Against AIDS during the 65th Annual Cannes Film Festival at Hotel Du Cap on May 24, 2012 in Cap D'Antibes, France. (Photo by Andreas Rentz/Getty Images)

CAP D'ANTIBES, FRANCE - MAY 24: Model Kate Upton arrives at the 2012 amfAR's Cinema Against AIDS during the 65th Annual Cannes Film Festival at Hotel Du Cap on May 24, 2012 in Cap D'Antibes, France. (Photo by Andreas Rentz/Getty Images)

NEW YORK, NY - FEBRUARY 14: 2012 Sports Illustrated Swimsuit Issue cover model Kate Upton attends SI Swimsuit Launch Party Hosted by Crimson at Crimson on February 14, 2012 in New York City. (Photo by Michael Loccisano/Getty Images for Sports Illustrated)

US model Kate Upton takes part in the TV show 'Le Grand Journal' on the set of French TV Canal+ during the 65th Cannes film festival on May 23, 2012 in Cannes. AFP PHOTO / LOIC VENANCE (Photo credit should read LOIC VENANCE/AFP/GettyImages)

US model Kate Upton arrives for the TV show 'Le Grand Journal' on the set of French TV Canal+ at the 65th Cannes film festival on May 23, 2012 in Cannes. AFP PHOTO / LOIC VENANCE (Photo credit should read LOIC VENANCE/AFP/GettyImages)

NEW YORK, NY - MAY 07: Model Kate Upton attends the 'Schiaparelli And Prada: Impossible Conversations' Costume Institute Gala at the Metropolitan Museum of Art on May 7, 2012 in New York City. (Photo by Larry Busacca/Getty Images)

INDIANAPOLIS, IN - FEBRUARY 04: Model Kate Upton poses on the field during DIRECTV's Sixth Annual Celebrity Beach Bowl Game at Victory Field on February 4, 2012 in Indianapolis, Indiana. (Photo by Christopher Polk/Getty Images for DirecTV)

WASHINGTON, DC - APRIL 27: Model Kate Upton attends Google & Hollywood Reporter Host an Evening Celebrating The White House Correspondents' Weekend on April 27, 2012 in Washington, DC. (Photo by Paul Morigi/Getty Images for Hollywood Reporter)

NEW YORK, NY - APRIL 25: Model Kate Upton attends NFL Rookie Event at Axe Sport Blast Combine House at Times Square on April 25, 2012 in New York City. (Photo by Mike Coppola/Getty Images for Axe)

Kate Upton arrives at the Vanity Fair Oscar Party for the 84th Annual Academy Awards at the Sunset Tower on February 26, 2012 in West Hollywood, California. AFP PHOTO / ADRIAN SANCHEZ-GONZALEZ (Photo credit should read ADRIAN SANCHEZ-GONZALEZ/AFP/Getty Images)

LAS VEGAS, NV - FEBRUARY 16: Sports Illustrated Swimsuit Issue cover model Kate Upton arrives at Club SI Swimsuit hosted by the Pure Nightclub at Caesars Palace at the Pure Nightclub at Caesars Palace on February 16, 2012 in Las Vegas, Nevada. (Photo by Michael Loccisano/Getty Images for Sports Illustrated)

LAS VEGAS, NV - FEBRUARY 17: Sports Illustrated swimsuit model Kate Upton arrives at Club SI Swimsuit hosted by Vanity at Vanity Nightclub at The Hard Rock Hotel and Casino on February 17, 2011 in Las Vegas, Nevada. (Photo by Jacob Andrzejczak/Getty Images for Sports Illustrated)

LAS VEGAS, NV - FEBRUARY 15: Sports Illustrated Swimsuit Issue cover model Kate Upton arrives at SI Swimsuit On Location hosted by Haze Nightclub at the Aria Resort & Casino at CityCenter on February 15, 2012 in Las Vegas, Nevada. (Photo by Jacob Andrzejczak/Getty Images for Sports Illustrated)

NEW YORK, NY - FEBRUARY 14: 2012 Sports Illustrated Swimsuit Issue cover model Kate Upton attends SI Swimsuit Launch Party Hosted by Crimson at Crimson on February 14, 2012 in New York City. (Photo by Michael Loccisano/Getty Images for Sports Illustrated)

INDIANAPOLIS, IN - FEBRUARY 04: Model Kate Upton attends DIRECTV's Sixth Annual Celebrity Beach Bowl Game at Victory Field on February 4, 2012 in Indianapolis, Indiana. (Photo by Theo Wargo/Getty Images for DirecTV)

MIAMI BEACH, FL - JULY 16: Model Kate Upton attends Caffe Swimwear show during Mercedes-Benz Fashion Week Swim on July 16, 2011 in Miami Beach, Florida. (Photo by Andrew H. Walker/Getty Images for IMG)

NEW YORK, NY - OCTOBER 31: Kate Upton attends Heidi Klum's 12th annual Halloween party at the PH-D Rooftop Lounge at Dream Downtown on October 31, 2011 in New York City. (Photo by Jemal Countess/Getty Images)

NEW YORK, NY - MAY 07: Model Kate Upton attends the 'Schiaparelli And Prada: Impossible Conversations' Costume Institute Gala at the Metropolitan Museum of Art on May 7, 2012 in New York City. (Photo by Larry Busacca/Getty Images)

MIAMI BEACH, FL - JULY 15: Kate Upton prepares backstage at the Beach Bunny Swimwear show during Mercedes-Benz Fashion Week Swim 2012 at The Raleigh on July 15, 2011 in Miami Beach, Florida. (Photo by Donald Bowers/Getty Images for Make Up For Ever)

MIAMI BEACH, FL - JULY 15: Model Kate Upton blogs at the Microsoft PC Press Lounge during Mercedes-Benz Fashion Week Swim on July 15, 2011 in Miami Beach, Florida. (Photo by Andrew H. Walker/Getty Images for IMG)

NEW YORK, NY - JUNE 23: Kate Upton attends the screening of 'Horrible Bosses' at Sunshine Landmark on June 23, 2011 in New York City. (Photo by Astrid Stawiarz/Getty Images)

LOS ANGELES, CA - MARCH 30: Model Kate Upton arrives at the 2011 Victoria's Secret SWIM Collection Pink Carpet Event hosted by VS Angels at Club L on March 30, 2011 in Los Angeles, California. (Photo by Jerod Harris/Getty Images for Victoria's Secret)

LAS VEGAS, NV - FEBRUARY 17: Sports Illustrated swimsuit model Kate Upton arrives at Club SI Swimsuit hosted by Vanity at Vanity Nightclub at The Hard Rock Hotel and Casino on February 17, 2011 in Las Vegas, Nevada. (Photo by Jacob Andrzejczak/Getty Images for Sports Illustrated)

LAS VEGAS, NV - FEBRUARY 16: Sports Illustrated swimsuit model Kate Upton arrives at SI Swimsuit On Location hosted by LAX Nightclub at LAX Nightclub on February 16, 2011 in Las Vegas, Nevada. (Photo by Jacob Andrzejczak/Getty Images for Sports Illustrated)

LAS VEGAS, NV - FEBRUARY 16: Sports Illustrated swimsuit models Kate Upton and Kenza Fourati attend SI Swimsuit On Location hosted by LAX Nightclub at LAX Nightclub on February 16, 2011 in Las Vegas, Nevada. (Photo by Michael Loccisano/Getty Images for Sports Illustrated)

LOS ANGELES, CA - MAY 19: Model Caite Upton arrives at the 11th annual Maxim Hot 100 Party with Harley-Davidson, ABSOLUT VODKA, Ed Hardy Fragrances, and ROGAINE held at Paramount Studios on May 19, 2010 in Los Angeles, California. (Photo by Frazer Harrison/Getty Images for MAXIM)